Flowering Desert Plant Macerations
Most desert wildflowers are too delicate to distill, but their fragrances are beautifully captured in Jojoba oil, and are true to the fresh flowers. Plants must bloom over an extended period of time to give us the opportunity to create a maceration. This is an infrequent occurrence in the arid Southwest. For example, this was the first time in 9 years that we had an abundant Desert Verbena bloom).


Cliff Rose
Gathered in Sedona and other regions of Northern Arizona.  Some of these rose family plants are very old, with ancient looking, large, twisted trunks. This is a signature Southwest, high desert Rose. The aroma is a subtle antique rose, with a watermelon top note.
---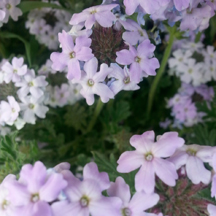 Desert Verbena 
Gathered in Sedona.  Desert Verbena appears in the first stages of healing after a wildfire, although it does not need fire to germinate.  It's intoxicating aroma attracts numerous pollinators, which in turn attract more birds, who drop seeds and contribute to the process of regeneration.  It's uplifting aroma is reminiscent of Jasmine, with notes of chocolate and musk.  Tens of thousands of flowers infuse just a few ounces of oil.
---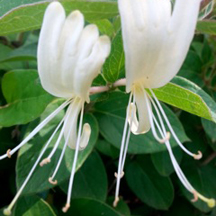 Honeysuckle 
Cultivated in Sedona. This is not our native Honeysuckle, as there are not enough of these flowers to consider working with in this way, but who can resist the beautiful, lush, tropical aroma!  The scent is bright, sweet and fresh.
---