PhiBee Aromatics will be closed from May 29th through June 14th.
All orders received during this time will be filled immediately upon return. Thank you!
Scents of Place
"Scents of Place" are formulated with essential oils from many species that grow near each other in a particular region, and offer a collective aromatic experience of place. We hope you enjoy these therapeutic, uplifting blends and that they take you on an aromatic journey to their beautiful origins. These are limited editions because many of the ingredients are relatively rare gifts of nature, that appear in their own timing, and not always in the same place. These come in 10 ml. roll on bottles.


Sedona Spring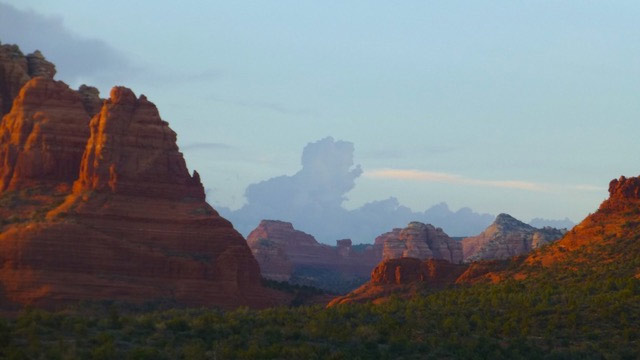 Sedona Spring
Sedona is a world destination because of it's iconic Southwestern red rock beauty. The region is blanketed by a Pinyon/ Juniper woodland, creating a stunning contrast of red and green. In this woodland are two ancient plants with warm, resinous and sultry aromas - Yerba Santa and Cliffrose. They bloom in the Spring, and the alluring aroma is found while walking the earth on trails and down dry washes. In one isolated spring, are patches of bright green Bergamot mint, happy escapees from the dusty ruins of an old homestead garden. Botanical remains of old world travelers are still to be found… Iris, Periwinkle and the occasional Honeysuckle.
Ingredients: Essential oils of Pinyon/ Yerba Santa co-distill, wild Bergamot mint, with Cliffrose and Honeysuckle macerations, in a base of Jojoba oil.
$25 each
---
Kaibab Plateau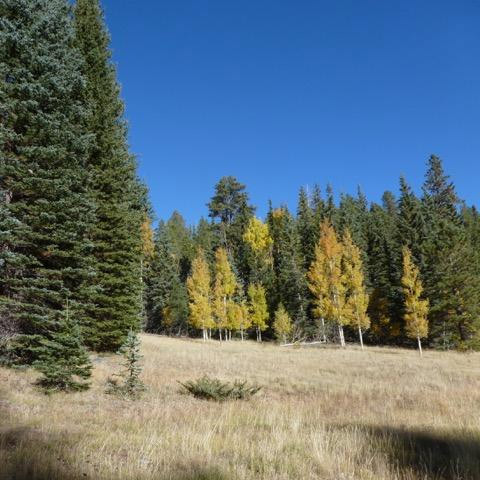 Kaibab Plateau
Protected, high elevation forests and meadows edge the north rim of the Grand Canyon. The majestic blue Spruce, Subalpine Fir, Ponderosa and Aspen, relieve our pain just by their very beauty and presence. The earthy aroma of the forest floor and the sweet, bright exhalation of the trees both ground and uplift our spirits. Quietly existing below the grandeur of these trees are Common Juniper, pink and white Yarrow, bringing an entire constellation of healing properties.
Ingredients: Essential oils of Subalpine Fir, Blue Spruce, Common Juniper and wild Yarrow, in a base of Jojoba oil.
$25 each
---
PhiBee's Garden
PhiBee's Garden
Wild and unkempt, these "cultivated" plants will not be tamed, and they decide when and where to grow. We have given up trying to control them! While we weren't looking, many other plant friends volunteered and made themselves at home. Clary Sage is the most prominent note, and the summertime aroma of the entire garden is intoxicating!
Ingredients: Essential oils of Clary Sage, Rosemary ct. pinene, Lavender, Lemon Catnip, Melissa, and Pinyon pine, with macerations of Desert Verbena and Honeysuckle, in a base of Jojoba oil.
$25 each