PhiBee Aromatics will be closed from May 29th through June 14th.
All orders received during this time will be filled immediately upon return. Thank you!
Aromatherapy Newsletter: Spring 2018
Spring Harvest News, 2018
20% off on Icelandic Essential Oils, Chaparral/Pinyon Pine co-distill back in stock, and trip to Haiti!
Dear Family and Friends,
We wanted to let you know that the Icelandic Sitka Spruce and Subalpine Fir are back in stock and they are 20% off from now until April 11th!  We just received a new shipment of these fabulous oils from Hraundis.  Their aromas are unique because of the Icelandic terroir and they are fantastic for immune support and pain relief.  Trees grow very slowly in Iceland because of 6 months of decreased light and extremely cold weather conditions.  The trees that survive have great strength, and that gift is passed on to us through their essential oils!  Hraundis works for the Icelandic Forest Service and her role is to support tree farmers all over the country, in a massive reforestation initiative.  She herself has planted over 120,000 trees!  She is doing amazing work and has a new website for her essential oils and products.  Please check it out!  www.hraundis.is
Purchase Essential Oils from Iceland here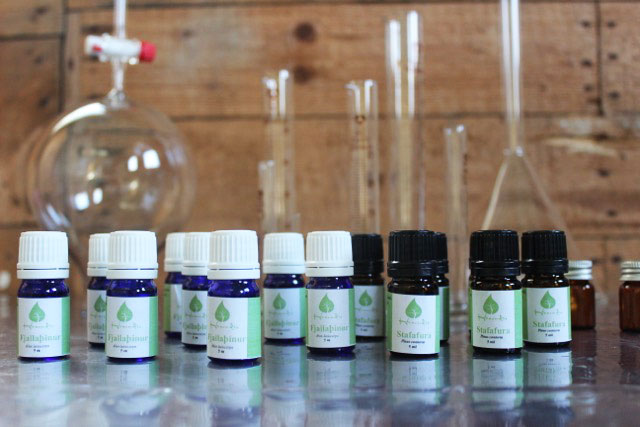 Icelandic Essential Oils from Hraundis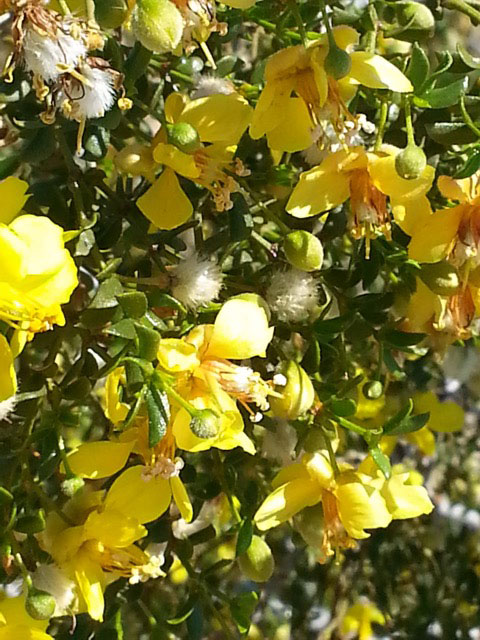 Chaparral flowers
Chaparral/ Pinyon pine co-distill is finally back in stock!
For those of you who have been patiently waiting, the Chaparral/ Pinyon pine co-distill is finally back in stock! Prior to the collection of these plants, we had experienced almost 4 months of no rain.  The plants here are adapted to withstand such conditions, and the long periods of dryness can stimulate their essential oil production (as long as it doesn't go on too long).  The Chaparral in this batch is aromatically very strong.  This is a great antiseptic oil, and for anyone who loves the smell of rain in the desert!
Purchase Chaparral/ Pinyon pine co-distill here
---
Haiti Trip
We will be closed from April 16th through April 29th.
Clare will be traveling to Haiti to help launch an essential oil distillation cooperative for Fanm Limye (Haitian Creole for Illuminated Women), with the help of Prosperity Catalyst, a US based NGO.  Fanm Limye is an association of over 400 small farmers and Bee Keepers in western Haiti, who are wishing to produce essential oils to scent their beeswax candles and expand their product line.  Prosperity Catalyst is currently supporting women's initiatives in both Haiti and Iraq.  To learn more about their work, please check out their website at www.prosperitycatalyst.org.  Clare will again be sponsored by Partners of the Americas', Farmer-2-Farmer volunteer project, and also by the support that all of  you have given us.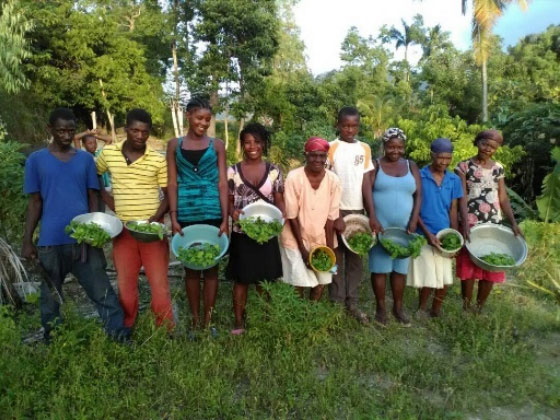 Farmers in Haiti getting ready to plant Basil seedings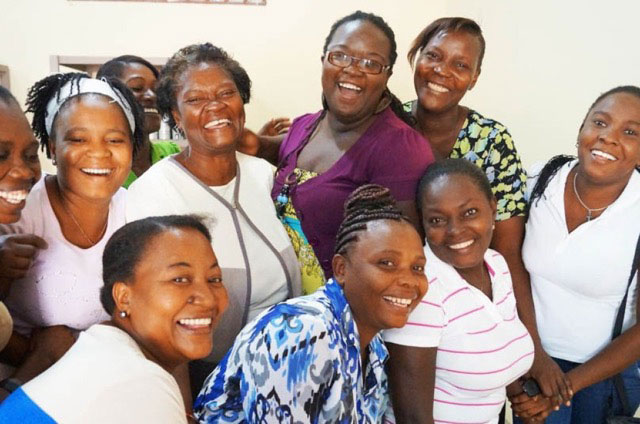 Ladies of Fanm Limye
---
Upcoming Aromatherapy Workshop
2018 Aromatherapy Retreat in Sedona, Arizona
The Magic of Sedona with the Power of Plants
A special distillation retreat with the New York Institute of Aromatic Studies
June 2-7, 2018 in Sedona Arizona
Join Amy Galper, Founder and Executive Director of NYIOA, and Jade Shutes, Founder and Director of Education of the School for Aromatic Studies, for a special distillation retreat in Sedona, Arizona.
Let your mind, body, and spirit soar in the transfixing beauty of Sedona's red rock formations, an area long known for natural healing and spiritual awakening.
Adventure into the breathtaking landscape to forage and connect with native plants of the Southwest.
Learn how to create essential oils and hydrosols of the highest quality and standards using wild-crafted native and cultivated plants of the Southwest.
Be inspired by the tradition of artisan distillation with Distillers Clare and Max Licher of PhiBee Aromatics.
Lift your spirit in the purifying and rejuvenating practice of Hatha yoga, with the splendor of Sedona as your backdrop.
Start and end your day in the beautiful accommodations of Oak Creek Canyon's intimate, award-winning Briar Patch Inn.
About our Workshops
We offer public and private events, ranging from 1/2 day presentations, up to 4 day hands-on distillation workshops.
Private events can be tailored to meet the particular interests of your group or organization.
We also offer weekend apprenticeships.
Please contact us for more information!