Aromatherapy Newsletter: Summer 2014
Summer Harvest News, 2014
Greetings from PhiBee Aromatics!
We hope you are all having a wonderful Summer season! It has been a very busy time for us, as many of the herbaceous plants that we distill bloomed early this year (no doubt due to the extremely mild Winter that we had). In June we did many distillations of White Sage, Cleveland Sage, Sagebrush, Lavandin, Clary Sage, Oregano, Lavender, and Melissa.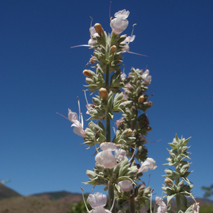 White Sage
This was our best year ever for White Sage! We have been distilling these same plants for 9 years. They seem to like their ridge top view of the Verde Valley, as they grow larger each year, and more volunteers continue to pop up. We caught the plants at the perfect time this year, at the very end of their flowering. They were ripe with seed and full of resin. This made for the best aroma and most abundant yield of oil we've had yet. They also made a nice hydrosol.
Cleveland Sage
We have only a few bottles of Cleveland Sage essential oil available this year, but plenty of hydrosol. The freeze that we had two years ago took out many of our plants, so we have finally planted several new ones. Hopefully we will have more oil available next year!
We ventured up near the South Rim of the Grand Canyon to collect some of the new Spring growth of Sagebrush. May and June are usually our driest months, and indeed the environment was bone dry. We were careful not to take to much from each plant that we worked on, so as to not cause the plants to much more stress. We were initially not to hopeful about our potential of oil yield, because of the drought condition, but found ourselves pleasantly surprised by the oil and the hydrosol. This is a very powerful plant to not only be able to endure, but to thrive in such harsh conditions. It is no surprise then that it is aromatically a very strong oil.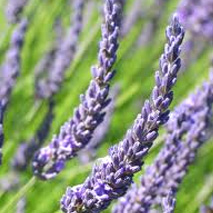 Lavandin
As with the White Sage, we have been distilling the same Lavandin plants for 7 years. These are magnificent plants!  I was not aware that Lavandin could grow so large. Every year is aromatically different, due to the weather conditions, and the time at which we harvest. We usually collect it towards the end of it's flowering, right before the monsoon rains, when the plants are producing an abundance of oil. We also like to give the Bees ample opportunity to collect the nectar from the flowers (which they seem to love!).  This year the yield of oil was a bit lower than usual, but the aroma is wonderful, as is the hydrosol.
Our Lavender comes from Purple Apple Farm, located in a side canyon to Oak Creek Canyon. There are just a few plants, so we usually only have enough oil for our own personal use, but there is plenty of hydrosol to share. They are very happy plants to be living in such pristine conditions, and their aroma reflects this.
Melissa growing in our garden
We cultivate our own Melissa, Oregano, and Clary Sage. With all three of these, we do not have enough plant material to produce any quantity of oil (we have a ½ ml. of Melissa this year!), but the hydrosols are abundant and beautiful.
In August we will be starting in on many of our native plants again. Many of the herbaceous plants bloom towards the end of Summer, and on into the Fall. These will be Snakeweed, Mexican Arnica, the Rabbitbrushes, Sand Sage and more. Then the trees will be ready, but more about those later!
---
Special Sale!
Wild Peppermint Essential Oil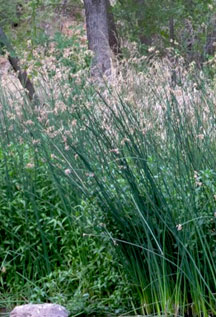 Peppermint growing amongst
Bulrushes
This July we have been wildcrafting and distilling our mints, and this year is fantastic! They are non native, but have naturalized here, after escaping from homesteader's gardens. The mild Winter enabled them to thrive!  We are finding wild Peppermint plants over 6 feet tall, that branch out like beautiful candelabras. We collect it just before flowering, when the ketone content is low. This makes for a very sweet aroma. It takes the better portion of a day to collect 30 pounds, and the yield averages 1 ml. per pound. We harvest it in a sustainable fashion, cutting each plant individually, just above a set of  branchlets, so that the plant can regrow within the season. The oil will be matured and ready to use by mid August. We have a limited supply, so for anyone who would like to pre order, we are offering a 20% discount (5 mls. for $40). 
Please call us at (928) 282-4956, and we will reserve a bottle for you!
---
Upcoming Aromatherapy Workshop
WILDCRAFTING AND DISTILLING ARIZONA NATIVE ESSENTIAL OILS
October 3-5, 2014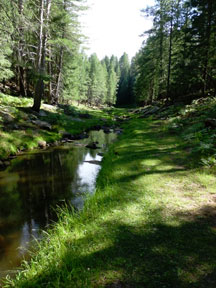 Stream bed shaded by Doulas fir, White fir, and Ponderosa pine (Rim country)
Please join us for our upcoming workshop, WILDCRAFTING AND DISTILLING ARIZONA NATIVE ESSENTIAL OILS. This will be held from Friday evening, October 3rd, through Sunday evening October 5th. On Friday evening we will meet in the studio, where you will be introduced to the distiller and the higher elevation essential oils. On Saturday we will venture into the forested mountains of Arizona to view many of the trees talked about on the previous evening, and to collect and process tree boughs for distillation. On Sunday morning we will begin a distillation, and introduce the lower elevation essential oils. After lunch, we will go on a scenic plant tour in the Sedona area, to view many of the plants just talked about. We will then return to the studio, decant the oil, and complete the distillation process. The cost of the workshop is $275, which includes lunch on Saturday. You will also receive a gift of the oil, which you participated in making! Class size is limited to 12.
Please call Clare at (928) 282-4956 to reserve your space!
About our Workshops
We offer public and private events, ranging from 1/2 day presentations, up to 4 day hands-on distillation workshops.
Private events can be tailored to meet the particular interests of your group or organization.
We also offer weekend apprenticeships.
Please contact us for more information!